Its research I tell you……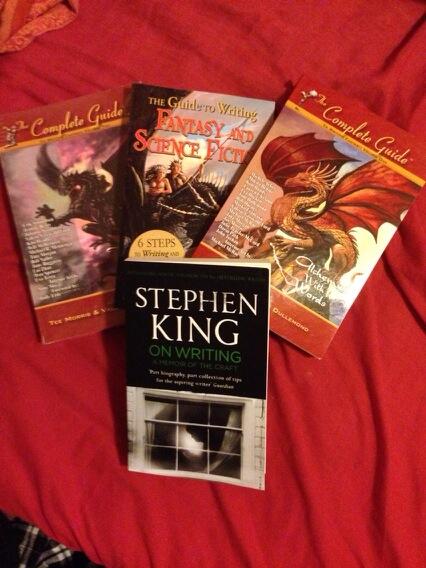 I am back to my semi relevant, but totally procrastinating ways.
For Xmas as part of my Quest to write  SFU I asked for a number of new books to help me really improve my writing.
I am well aware that both the requesting and the subsequent reading of said books is the equivalent of cleaning the skirting boards whilst the washing up hasn't been done for a month, but some of it has to stick right?